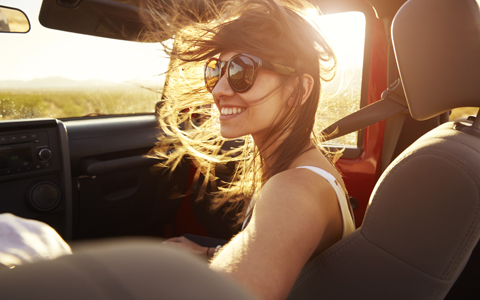 Porcelain veneers are a popular cosmetic treatment used to correct a wide array of aesthetic flaws. If your smile is imperfect in any way, ask Dr. Zweber if veneers are the best way to transform your smile.
Dr. Zweber has skill and experience in designing beautiful porcelain veneers. She works closely with the patient to make sure she understands their needs well enough to give them the smile they have in mind. She will use your impressions and ideas to create your restoration right here in our office using CEREC technology.
Porcelain veneers are a thin shell that are customized to match the shape and shade of your smile. If Dr. Zweber determines you are a good candidate for veneers, she will:
Reshape the teeth gently to make room for the restorations.
Take impressions and send them to our CEREC machine.
Place your permanent veneers if they fulfill an ideal fit and aesthetic.
Are Porcelain Veneers Right for Me?
Porcelain veneers work for patients with:
Teeth with unusual shape or size.
Slightly crooked teeth.
Gaps between the teeth.
Worn or chipped teeth.
Stained, dull, or hard-to-whiten teeth.
You can choose to improve your smile with a single veneer or an entire row of them. Sparkling white porcelain veneers are the way that many celebrities attain their gorgeous smiles.
If you have noticed any of the cosmetic concerns listed above, schedule your free consultation with Dr. Zweber to discuss your options.
Come Learn How Veneers can Change Your Smile
Porcelain veneers can effectively improve your smile with just a few visits to our office. Your veneers can last for ten years or more if you take good care of them.
Patients who are looking for a convenient way to transform their smiles should contact Dr. Zweber and ask if porcelain veneers are right for them. To schedule your appointment, contact Cordata Dental Professionals — your dental home – today.